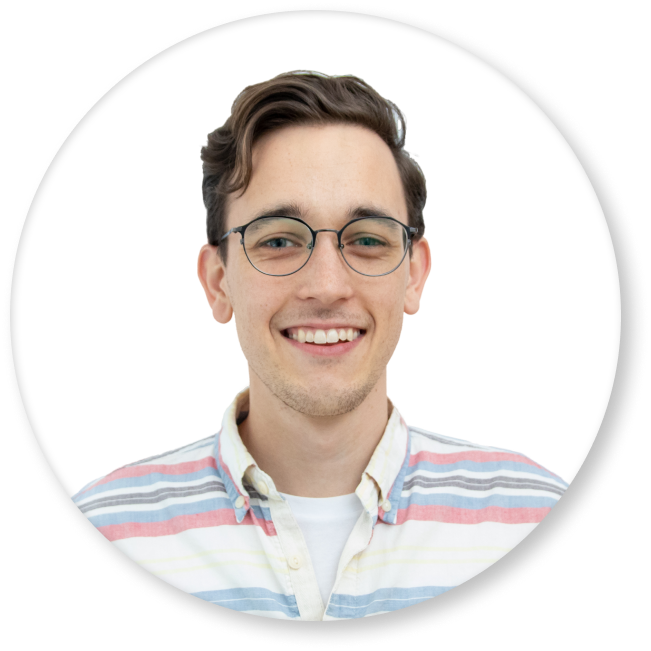 Bennett Garner, Web Developer
I'm a web developer with a focus on back-end development using Python (Flask, Django) or JavaScript (NodeJS, Express).
I've worked extensively with relational databases (PostgreSQL and MySQL), and I'm also familiar with non-relational databases like MongoDB.
For deployment, I prefer Google Cloud.
Want the personal details? Learn about me.
Connect
Highlights
Projects
Stock Trader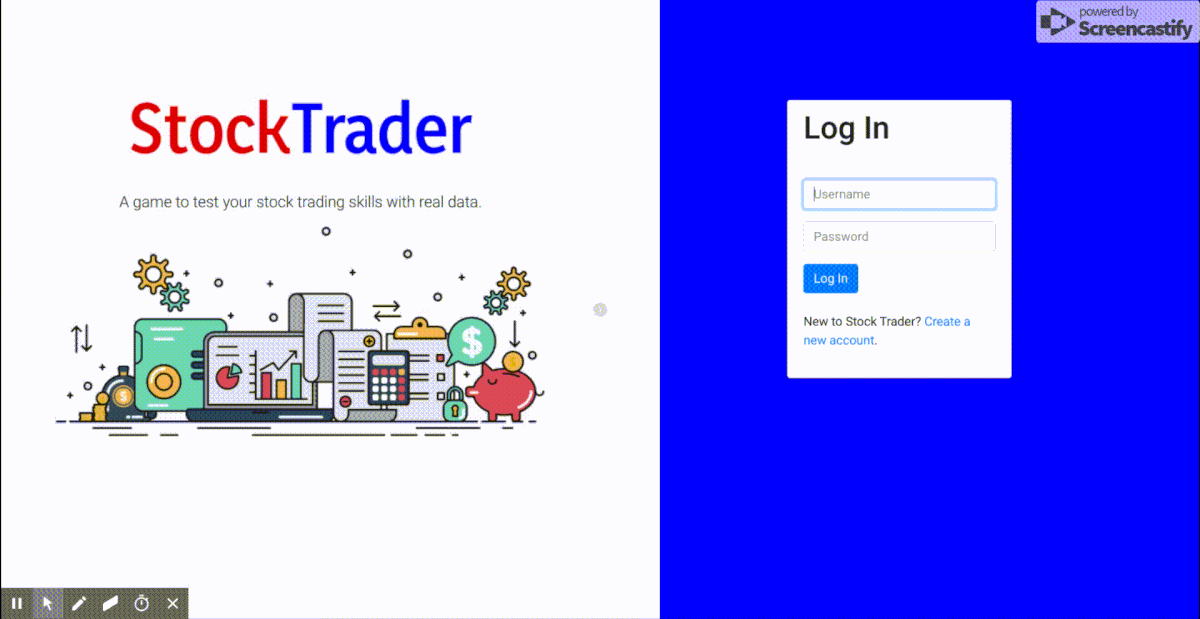 A Python Flask web application that allows you to try your hand at trading stocks. Currently v2.0.
Uses real data from the IEX API, and stores user portfolios, transactions, and cash balances in a PostgreSQL database. Uses SQLAlchemy for database models and queries. Front end is Bootstrap 4, HTML, CSS, and Jinja templates.
100% test coverage. CI/CD via Travis. Automatic deploys of passing builds to Heroku.
Socket Chat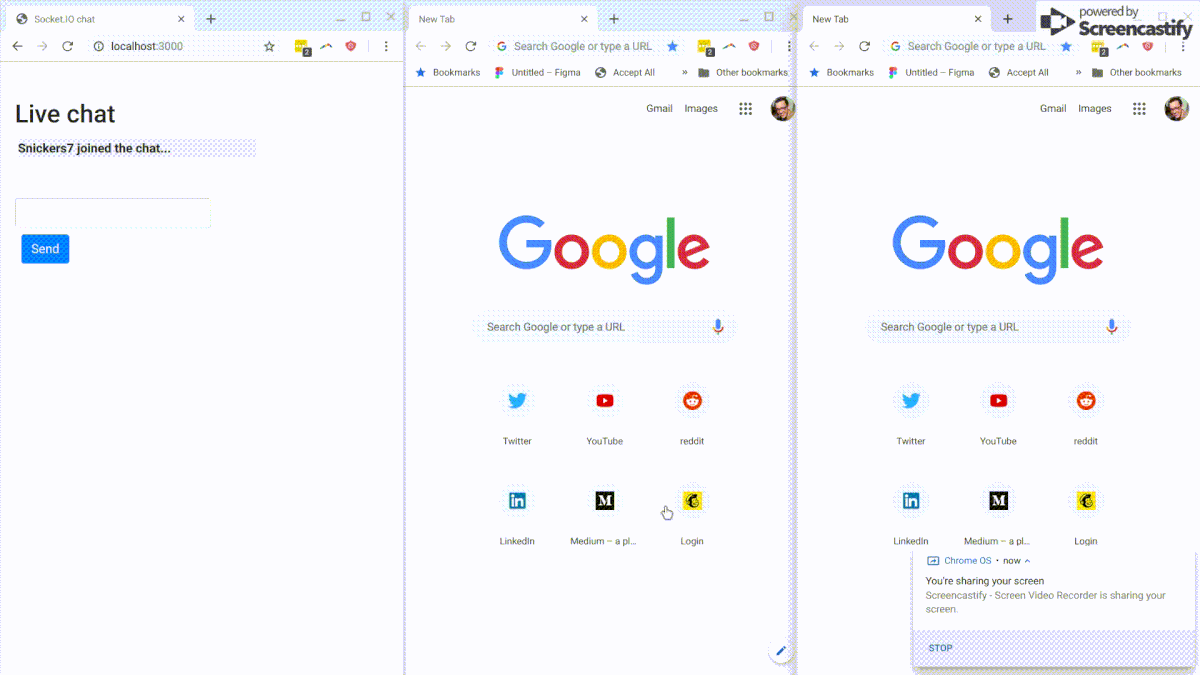 An anonymous chat application that uses SocketIO to instantly push new messages to all connected clients. Can deploy as a standalone app or as a chat component in a larger application.
Uses jQuery and the SocketIO client on the frontend. NodeJS backend. All message data is stored client-side, meaning chats disappear once you've left the session and the backend has no storage overhead.
Deployed to Google Cloud with manual worker scaling so sockets are consistent for all users.
CCI Songbook
Clone and work in an exiting open source codebase from mss.nyc to launch a Ruby Middleman static site for lyrics and guitar chords for a summer camp.
Makes use of the SongPro guitar chord parser and PDF generation tools to create individual song sheets and an entire downloadable songbook that campers and counselors can use.
Bootstrap styling with React components for toggling of views. Deployed to Google Cloud Platform.
Intertech Dev Feed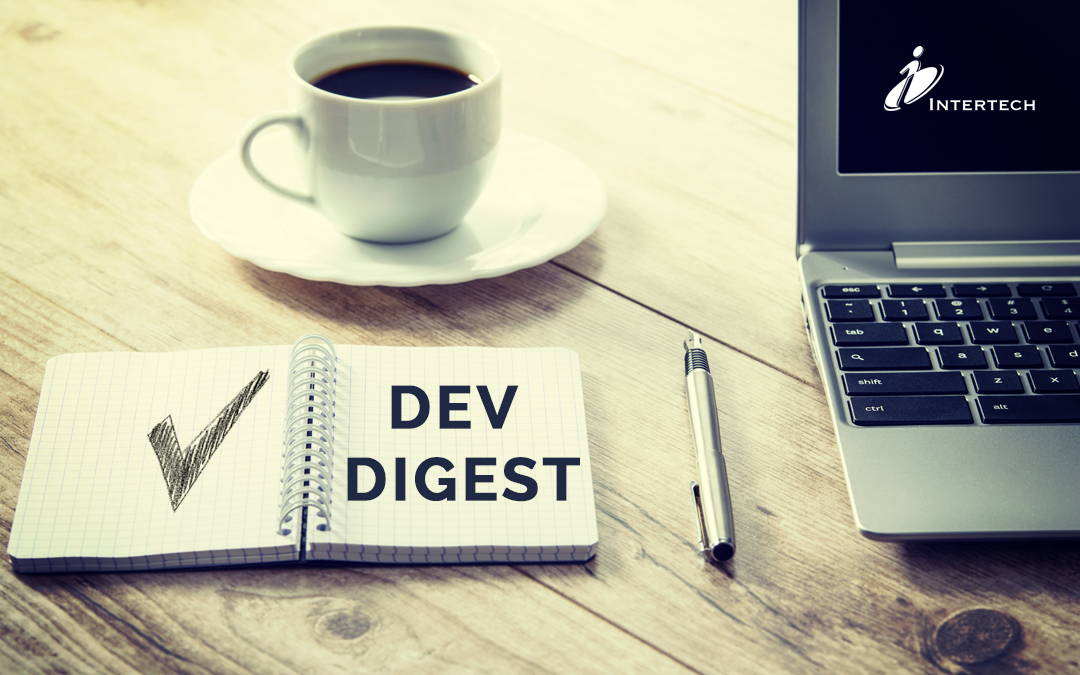 As an independent contractor, develop and maintain a Python command line interface (CLI) that collects and filters articles from the Feedly API for use in Intertech's weekly dev digest publication. Flexible application supports multiple command line arguments to fetch various types and quantities of articles.
Twitter Bot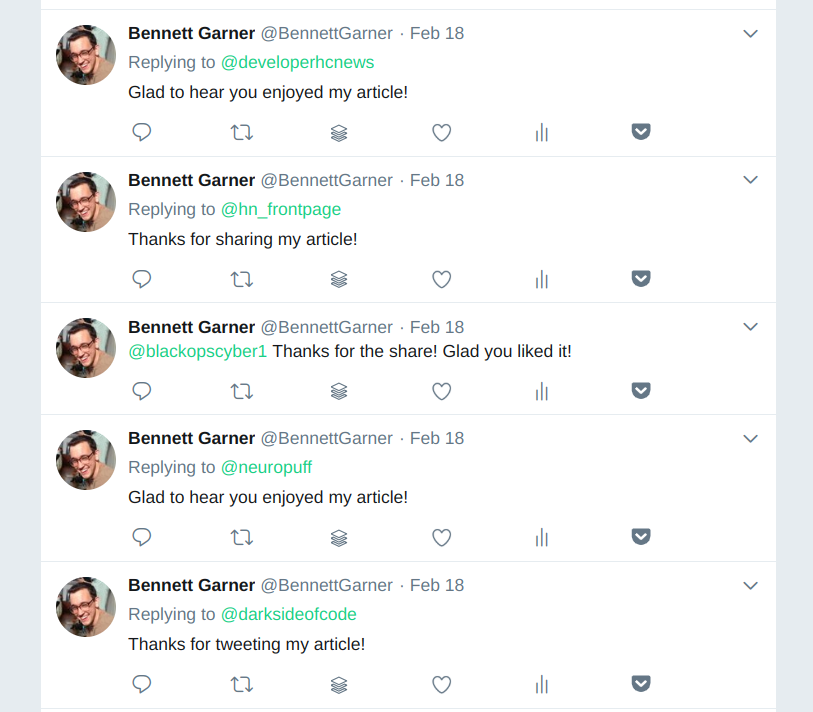 A bot that automates most of my Twitter interactions, including favoriting tweets that mention me, thanking users who share my Medium articles on Twitter, and following back users who mention me.
Uses the Tweepy Python wrapper for the Twitter standard API. Runs via a bash alias from the command line or can be deployed on any cloud platform as a Flask app.
Garner Engineering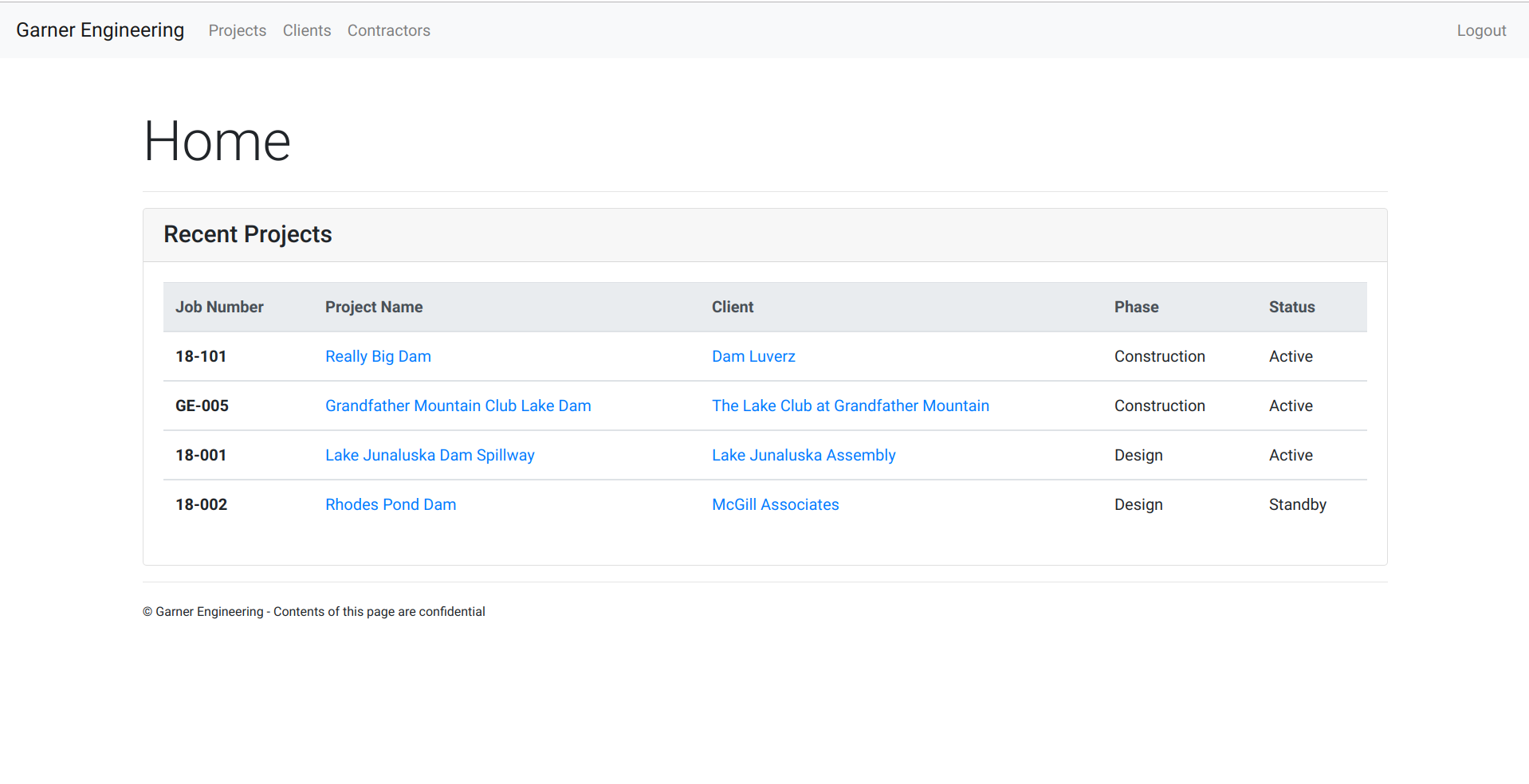 Developed a Django application for managing clients, projects, and field reports for a leading dam engineering firm in Western North Carolina. Uses MySQL database and deployed with Google Cloud's Google App Engine and Cloud SQL. Incorporates Django user authentication and uses Django templating, HTML, Bootstrap 4, and custom CSS for the front-end.
Also responsible for creation and maintenance of Garner Engineering's public website--a WordPress site that ranks in Google's top spots for target SEO keywords.
Technologies
Git / GitHub
Linux - Ubuntu
Agile & TDD experience
Interested in something you've seen? Get in touch. PRs and healthy discussion welcome.